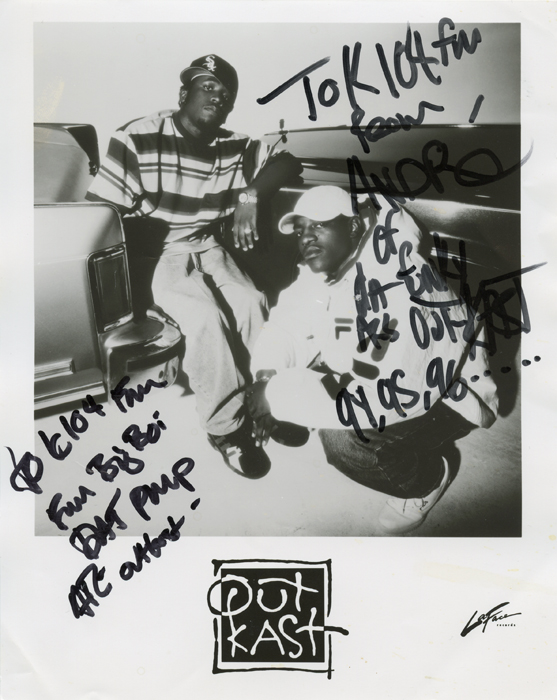 There's a quote on the first page of Atlanta from Andre 3000, he's talking about the day that him and Big Boi went to go see Rico Wade at a hair salon in a strip mall near Headland and Delowe in East Point. The story is legend in Atlanta – and in rap history – but it's good to hear it straight from Andre: "When we met Rico from Organized Noize in front of his job–and Gipp from Goodie Mob had his truck out there and was playin' a beat–Rico said, 'Let me hear how y'all rhyme'…"
Of course Atlanta rap history goes back earlier than that, but for me (and I'm guessing lots of other people too) Outkast was my introduction to Atlanta hip hop, and to the city itself. Atlanta – the book – started out as an attempt to look back on the making of Outkast's 1998 record Aquemini. It grew into this larger project about the current scene in Atlanta, but much of the book's foundation was directly inspired by the breadth and details and themes of Aquemini. The sound of that record isn't too easy to hear in the music coming out of Atlanta these days, but that same sense of ambition that took Andre and Big Boi down to Headland and Delowe is everywhere, it still drives hip hop, and the city.
Greg Street – Atlanta's biggest local DJ – lent us this early promo photo of Outkast. And then there's this photo of Andre, Big Boi, and Greg Street that Big Boi posted on Twitter a few months back. Both photos are from 1994 – when they were 19.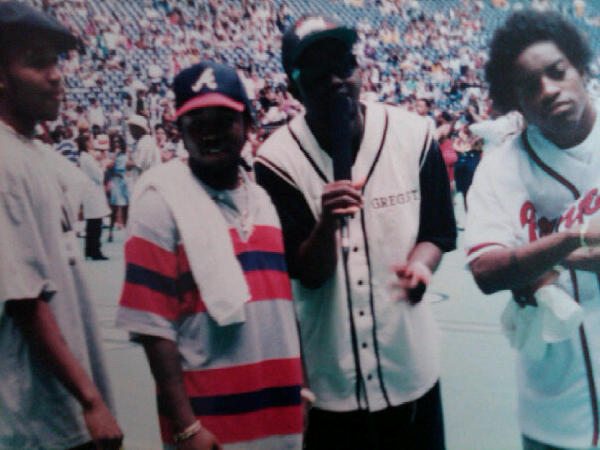 |
|